If you are looking to plan your next holiday, then you should consider using awesome Travel apps to help you do so. Today's smartphones have made it incredibly easy to book a hotel room or other types of accommodations. In addition, numerous travel apps available can make this process so much easier for you. These apps will help you find hotels at affordable prices and also show you the best nearby places that suit your interests and budget.
Travel Apps for Planning and Organizing your Trip
Before you book your next vacation, check out these awesome apps for travel that will do planning and organizing a breeze! However, not all travel apps will work for everyone. To help you discover some of the best travel apps available today, we have put together this list of the top best travel apps in 2022 that will change your experience when traveling. All those apps are available for the iPhone and Android. Before you travel, remember to download an app for communicating when you're away from home.
Google Travel
There are several travel sites under the umbrella name « Google » – here are some good ones. These search tools are excellent for quickly estimating what a flight may cost or how long it may take. For example, Google Flights lets you research and compare flight prices. However, it does not allow you to book flights directly; instead, it recommends booking through third parties.
Google Travel offers other travel Plans tools to help you plan your trip, including destination recommendations, itineraries and hotel reviews. This can make it easy to find the perfect spot to visit and get all the information you need to make your trip go smoothly.
Trip Planning With TripIt
TripIt is a travel app that will help you manage your travel destination. You can create a trip and then store important details about it, like flight information, hotel information, and more. You can even organize trip notes, which can be useful for documenting important parts of your trip. You can also ensure that everyone who is traveling with you has the correct information about the trip.
Book your Flight with Hopper
Hopper is an app you can use to find the best cheap flights in your area and price alert before booking any tickets. The mobile-only program tracks flights and will give clear advice on when it's time to buy, including through notifications about changes that may occur with price drops or increases! What makes this travel tool valuable?
It provides detailed information about what date should be picked for purchasing a ticket because Hoppers knows just how much these little things matter—they don't want their customers waiting around wondering where everyone else went off too while they're left holding onto seats alone at top dollar rates.
Travel Apps For Navigating Google Maps
Google Maps (iOS – Android) is one of the best travel apps that you can use to find almost everything that you need while traveling. With this app, you can easily search for restaurants, hotels, and other attractions near your current location. You can also use it to get directions to your destination, so you will never get lost while exploring a new place.
You're finally taking that long-awaited trip to Europe. You've been saving for years and ready to see all the sights. But as soon as you land, you realize you have no idea where to start. You pull out your phone and open up Google Maps.
Within seconds, you have a list of the best restaurants, hotels, and attractions near your current location. You use the app to get directions to your first destination, and you're off.
You use Google Maps to find your way around as you explore the city. You easily find your way back to your hotel when you're ready to call it a day.
The next day, you use the app to find a nearby café for breakfast. After a delicious meal, you're ready to explore some more. You use Google Maps to find your way to the nearest museum.
Throughout your trip, Google Maps is your trusty companion, helping you find your way around and making sure you never get lost. Thanks to this app, you have the best trip ever.
Maps.me Probably the Best Travel Apps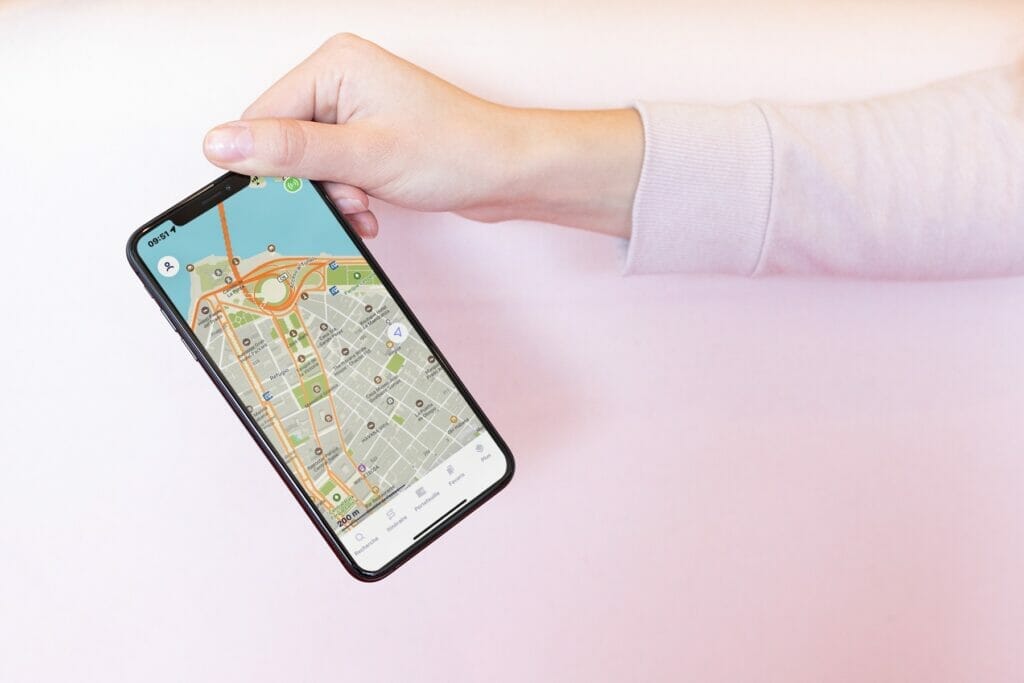 Maps.me is an essential travel app. We first discovered Maps Me in 2017 and instantly fell in love with it. We had been using a different offline mapping tool, but found that it was often difficult to use and wasn't as accurate as we would have liked.
Maps Me was the complete opposite. It was extremely easy to use and always provided accurate information. Plus, since it's an offline map app, we could use it anywhere without worrying about data or internet connection speeds.
Since then, Maps Me has become our go-to map app for all of our travels. We've used it in countries all over the world and have never been disappointed. If you're looking for an excellent offline mapping tool and navigation app, we highly recommend Maps Me.
Language Apps – Google Translate
The Google Translate (iOS – Android) app lets you easily show and exchange text from one language to another. You can use this app to quickly show someone "where he is" or show someone "what you want." This app is handy if you plan to travel to a country where the language differs from yours. You don't have to be connected to the Internet to translate your favorite phrase. You can open the app, select a language, and start translating. You only have to download the desired language before you leave. No WiFi is required.
Google Translate also has a few extra features that make it even better than before. You can now take text photos and have the app translate that. It works much like the Word Lens function. If you're reading something but don't understand it, open the app and take a photo. The app will then translate it for you. Best of all, you don't need an Internet connection to do this.
I was on a business trip to Japan and needed to use the Google Translate app to help me with some language barriers. I had already downloaded the Japanese language pack, so I was all set to go. On the first day, I didn't need the app because I was with a group of people who could speak English. But, on the second day, I was by myself and needed to use it.
I found a busy street corner where a lot of people were walking around and started practicing my translations. It was helpful to have the app because it showed me how to say things in Japanese phonetically. After a little while, I felt confident enough to try out some of the phrases I had learned.
I saw this cute little shop across the street and decided that I wanted to go in and check it out. But, when I tried to cross the street, I realized I didn't know how to say "hello" or "thank you" in Japanese! Thankfully, my smartphone beeped with an incoming translation request, saving me from embarrassment.
Helpful Travel Apps – TripAdvisor
TripAdvisor is a travel app that lets you find hotels, hostels, attractions, and more. It also lets you read reviews from other travelers about places you might visit. This app can help you find the best museums and attractions near your location.
After a long day of exploring the city, you're ready to find a place to rest your head. You open up the TripAdvisor app and start searching for hotels in the area. You quickly find a few that look promising, but you're not sure which one to choose.
You decide to read some reviews from other travelers to see if anyone has any recommendations. After reading a few, you finally find the perfect hotel for your needs. You book your room and head to bed, excited for the adventures that await you tomorrow.
Airbnb – The King To Find Accommodations
Airbnb is a travel app that lets you find accommodations for short-term stays, like vacation homes or a room at a hostel. You can use Airbnb to quickly find places to stay near your destination.
I was scrolling through Airbnb, looking for a place to stay near my destination. I found a room at a hostel that looked perfect and booked it. I arrived at the hostel and was greeted by the owner. He showed me to my room and said I could come to the common area whenever I wanted.
I went down to the common area and saw that other people were staying there. We all introduced ourselves and started talking. It turned out that we were all going to be in town for the same conference. We decided to go together and explore the city.
We had a great time exploring the city together. We ate at local restaurants, visited museums, and walked along the riverfront. We even went on a tour of the city's famous castle. It was a fantastic experience, and we all agreed we would do it again soon.
Culture Trip
Culture Trip is the travel companion that helps you discover new places while making sure your trip feels right. With an easy-to-use platform and access to local insiders for advice on what activities are worth doing during each destination visit or staycation – Culture trips has got it covered!
Kayak – The Travel Inspiration App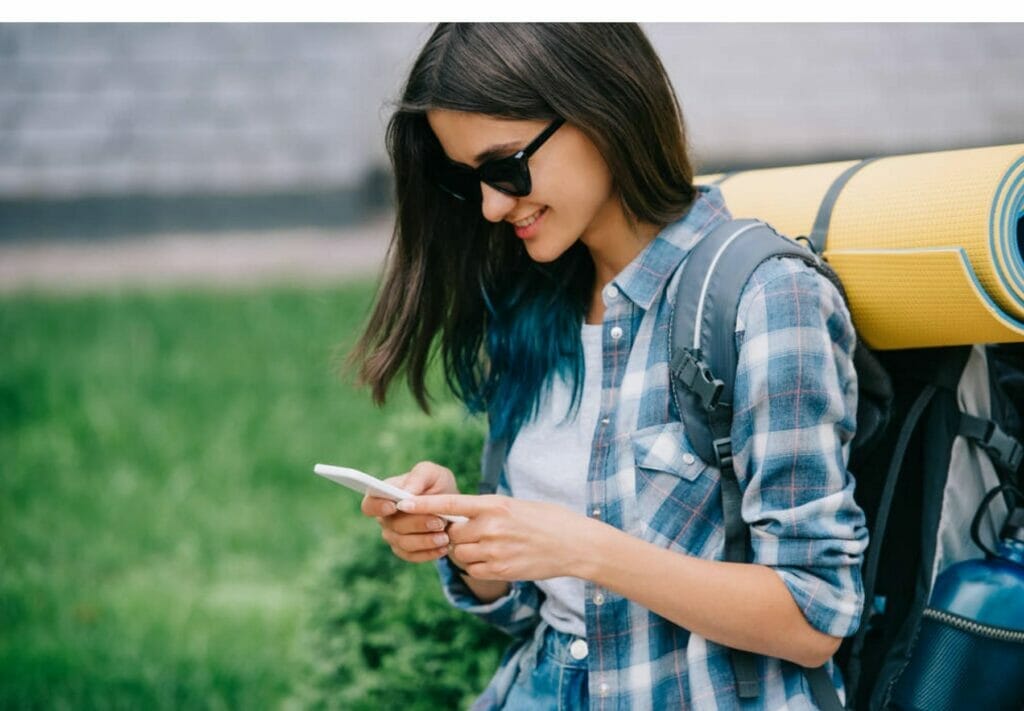 Kayak lets users compare flight prices across multiple carriers and dates. They can also filter results based on price, distance, and availability. The app provides information about each airline and flight, such as how much baggage is included, whether pets are allowed, and any restrictions on carry-on bags. Users can also view maps showing airports and cities served by each carrier.
I was about to purchase a flight for my upcoming vacation when I decided to check Kayak first. I was surprised at how many different carriers and dates were available. I could even filter the results by price, distance, and availability. It was so easy to find the best deal!
I also liked that the app provided information about each airline and flight. For example, it told me how much baggage was included and whether pets were allowed on board. I could even view maps showing airports and cities served by each carrier. This came in handy when making my final decision.
Thanks to Kayak, I got a great deal on my flight and knew exactly what to expect before boarding. I would definitely recommend this app to anyone looking for a bargain airfare!
Hotel Finder by Booking.com
Hotel Finder by Booking.com is a travel app that lets you find great hotels at great prices. If you are looking for a place to stay while traveling, you can use this app to quickly find hotels that fit your budget and location. In addition, you can filter your search to show only pet-friendly hotels have high ratings or offer other features that you are looking for.
HotelTonight – Last-Minute Hotel Room
If you're someone who likes to have a backup plan in case things go wrong, then HotelTonight could be just what you're looking for. Tell the app where you'd like to stay, and it'll show you the best prices. Once you've found something you want, tap through to see more information about the hotel, including photos and reviews. You can also add the property to your Favorites so you can quickly find it again later. And if you decide you no longer want to book the hotel after all, simply cancel before paying, and you won't lose any money.
I was in a bit of a bind. I had an important meeting the next day in a city I'd never been to, and all the hotels were booked. I didn't want to spend the extra money on a last-minute hotel room, so I decided to try HotelTonight.
The app was really easy to use. I just entered where I wanted to stay, showing me all the available properties. I found one that looked great and clicked through for more information. It had great reviews, so I decided to book it.
I was pleased with my decision. The hotel was beautiful, and the staff was super friendly. And best of all, it was affordable!
Hotels.com – One Of The Most Popular Booking App
Hotels.com, it's also a great app that lets you quickly find hotels anywhere. You can filter this app to show hotels only within a certain price range or by location. This app can help you find pet-friendly hotels and even near attractions.
Rome2Rio Help You Plan Your Itinerary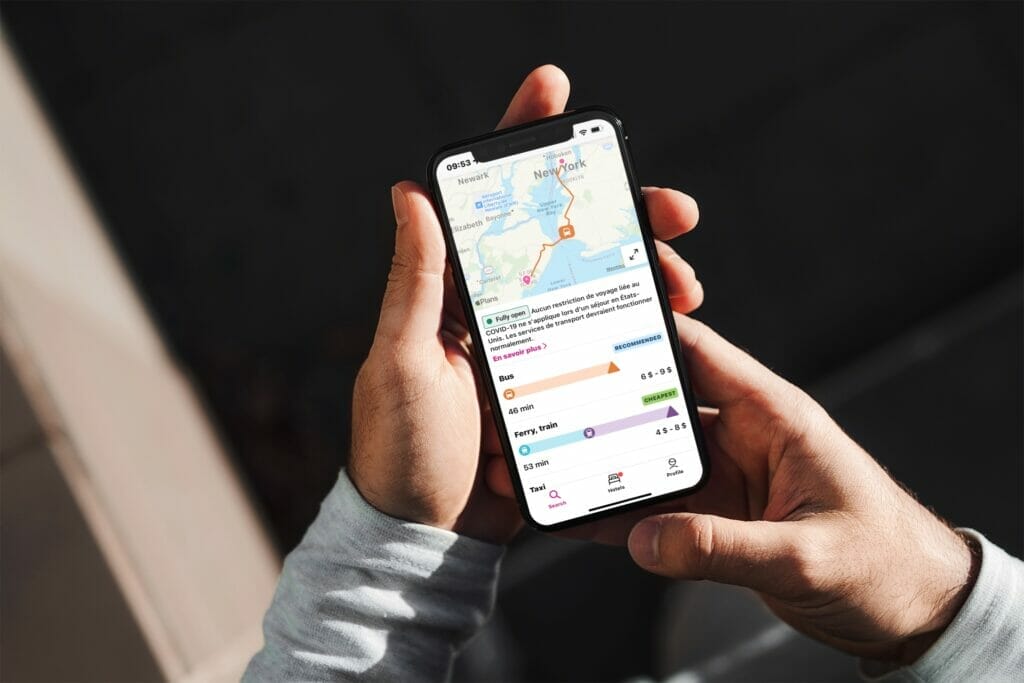 Rome2Rio get you from A to B anywhere in the world with what is essentially the knowledge of a local guide in your smartphone. This app promises to show you the best options available from your front door, hotel, hostel… to your chosen destination by plane, train, bus, ferry and car.
You're planning your dream vacation but don't know how to get from point A to point B. You could ask a travel agent, but they'll just give you the same old options, and you'll spend more money than you need to. That's where Rome2Rio comes in. This app is like having a local guide in your pocket, showing you the best options for getting from your starting point to your destination. Whether traveling by plane, train, bus, ferry, or car, Rome2Rio will show you the best way to get there. And because it's all in your smartphone, you can access it anywhere. So start planning your dream vacation today with Rome2Rio.
Flush Toilet Finder
Flush Toilet Finder is a travel app that can help you find public toilets near popular attractions. This app can help you avoid missing essential parts of your trip if you need to go to the bathroom while touring a museum or another popular attraction. The Flush Toilet Finder is a must-have for any traveler. It allows you to find the nearest toilet in seconds, no matter where you are or what type of access it has!
Conclusion – Best Travel Apps To Download
When I travel, the one thing I can't live without is my travel apps. I use them to book my accommodation, plan my itinerary and navigate around unfamiliar cities. They make my life so much easier, and I would be lost without them.
Whether visiting a new city or going on holiday to another country, travel apps are my go-to. I can easily find places to stay that fit my budget and plan my trip around popular attractions. If I'm traveling alone, I can use apps like Airbnb or Couchsurfing to find safe places to stay. Travel apps also come in handy for public transportation and navigating unfamiliar territory.
With so many benefits, it's clear that travel apps are worth the effort of downloading. If you're not using them already, you should definitely give them a try on your next trip. You won't regret it!