When traveling abroad, staying in touch with your friends and family back home can be challenging. And let's face it – calling and texting international plans are expensive.
Fortunately, several great mobile apps for your mobile phone out there let you call and chat.
All you need it's an internet connection or a Wi-Fi connection. I will share with you some of my favorite apps for international travelers. They provide me with instant messaging and voice calling. All of them are totally FREE! They allow you to stay connected without having to worry about international roaming rates or data charges.
Data roaming extra charges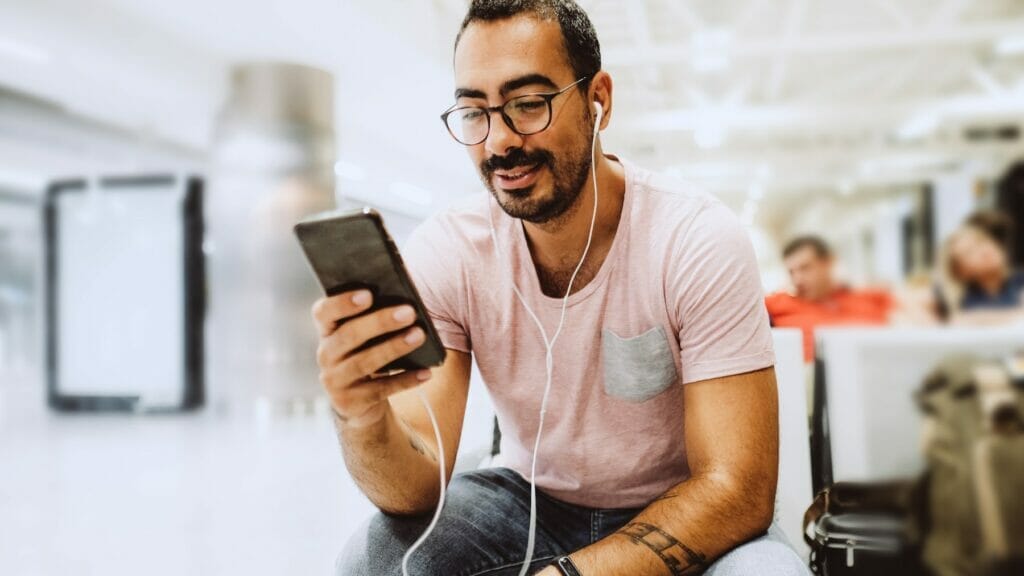 Data roaming is the act of transferring internet data while traveling outside of your home country. You may have heard about international roaming rates before, but many people do not know that these prices are extremely high. In fact, they are often double or triple the price of domestic plans.
If you're going to use your phone overseas, make sure to check if you need any plan at all. Also, don't forget to turn off background location services, or you'll be charged extra.
Why Is Using Data on Your Phone Abroad So Expensive?
First, let's look at why using data on your phone when you travel abroad is so expensive. There are a few reasons for this:
Phone carriers typically charge higher rates for customers who use data while abroad.
International data usage is often metered differently than your monthly plan usage, meaning you could be charged for every kilobyte of data you use (as opposed to per month).
In order to connect to a foreign cell phone network, your phone will often have to « roam, » which can incur additional charges from your carrier. 4. Finally, if you're using apps that require a lot of data (like streaming video or music), you could blow through your limit very quickly.
So now that we know why it's so expensive to use data on your phone abroad, let's take a look at some tips for saving money:
Buy a local SIM card: One of the best ways to save money on data when traveling is to buy a local SIM card and insert it into your unlocked cell phone. This will allow you to take advantage of lower rates offered by local carriers. Just be sure to check with your home carrier first to see if they offer international plans that might be more cost-effective than buying a local SIM card.
Use Wi-Fi network whenever possible: Many hotels, restaurants, and cafes offer free Wi-Fi for guests/customers, so be sure to take advantage of this whenever possible. If you need to use data, try connecting to a VPN before doing so—this can often help reduce how much data you use (especially if you're streaming video or audio).
Keep an eye on your usage: One of the best ways to avoid overage charges is simply by knowing how much data you're using and keeping an eye on your usage throughout the day/month/etc.
Many mobile apps can help with this (like Data Usage Monitor for Android), so find one that works for you and make sure you're aware of how much data you have left before incurring additional charges from your carrier.
While traveling, turn off international roaming on your smartphone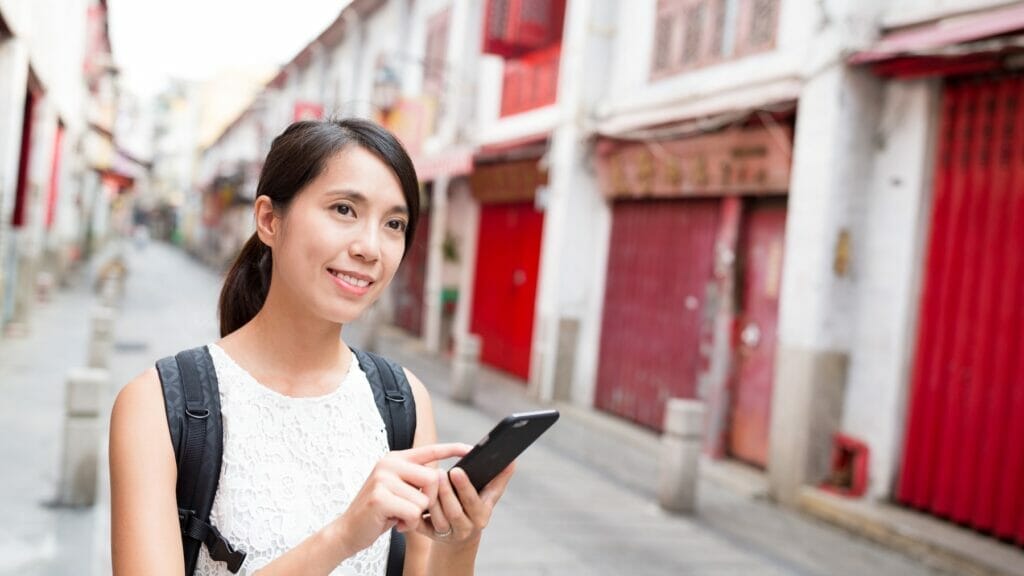 If you want to ensure your cell phone doesn't suck up data while traveling abroad, there's a straightforward way to do it: Turn off your cellular data. Here's how to do it.
Go to Settings > Data Usage > Mobile Roam Mode. Turn off « Data Roam » and select « No Data Roam. » This tip will prevent your device from accessing cellular data when traveling outside the United States.
In this post, we'll take a look at seven of the best apps to make calls when you are abroad.
One of the most popular messaging apps in the world, WhatsApp is a must-have for anyone traveling abroad. The app lets you quickly and easily message any of your contacts – even if they're not on WhatsApp – as long as you have their phone number.
WhatsApp also offers voice and video calling, meaning you can easily stay in touch with your friends and family back home without racking up an expensive cell phone bill. And if you need to translate something quickly, WhatsApp has a built-in feature that can translate messages into more than 60 languages.
WhatsApp is a free app that lets users send text messages, pictures, videos, voice notes, location data, documents, links, contact lists, and even ringtones to friends and family members. WhatsApp uses end-to-end encryption to keep your conversations secure.
You don't need to worry about someone listening in on your calls. Your chats are private. There's no risk of having your information stolen. And even if someone managed to get their hands on your device, they'd still have difficulty reading what you've written.
Telegram is a cross-platform messaging application developed by Russian company Telegram Group LLC and based on open-source software. Telegram provides services over mobile devices (iOS, Android) and desktop computers (Windows, macOS). Its usefulness is free and ad-supported.
Another excellent option for staying in touch with loved ones while traveling is Skype. The app offers both voice and video calling and is perfect for making international calls at a fraction of the price of a traditional phone call.
Skype also offers instant messaging, meaning you can easily keep friends and family updated on your travels without waiting for a convenient time to call them. And if you need to send someone a file or document, Skype makes it easy to do so directly from the app.
Skype is a cheap way to communicate while traveling, especially if you are looking for a quick conversation with someone who lives far away. Millions of people worldwide have used Skype to stay connected with friends and family.
Viber is a popular VoIP and instant messaging app for smartphones, tablets, PCs, and smart TVs. Viber offers real-time communication between two people using internet telephony technology.
Facebook Messenger is a messaging platform developed by Facebook Inc., first introduced in 2014. It is built on top of the proprietary Instant Personalization system. Facebook Messenger was initially only available on web browsers via Facebook websites but later expanded to iOS and Android apps.
Line is a Japanese chat app with more than 100 million monthly active users. It is known for its unique interface and user experience. Line is available for iOS, Android, Windows Phone, and BlackBerry OS 10
WeChat is a Chinese social networking and multi-media messenger app created by Tencent Holdings Limited. As of December 2017, WeChat had 1.9 billion monthly average users.
Conclusion
These are just a few of the essential travel apps that I always make sure to have downloaded before leaving home. With these apps, you'll easily stay in touch with your loved ones, navigate unfamiliar territory, and find the best deals on food and transportation. Those are my best tips on « How can I use my phone in another country ». So what are you waiting for?
Download one of these great apps today and start communicating with your friends and family abroad!
RECOMMENDED